Dr. Larry Epperson
Veterinarian (Retired)
Dr. Larry Epperson has practiced medicine in Texas for over three decades. A native of Euless, Texas, Dr. Epperson purchased Northwest Animal Hospital in 1989. Prior to that, he practiced medicine at Park Row Animal Hospital in Arlington from 1988 to 1989.
Dr. Epperson attended Texas A&M University, where he studied biomedical science as an undergraduate. He received his Bachelor's Degree in 1984 and enrolled in Texas A&M School of Veterinary Medicine later that year. Dr. Epperson was awarded his Doctorate of Veterinary Medicine in 1988. Dr. Epperson's professional interests include dermatology and internal medicine.
An avid outdoorsman, Dr. Epperson enjoys snow skiing, fishing, and sports. He has a dog and two cats, Bunny and Stanley. Although Dr. Epperson does not practice large animal medicine, he raises miniature cattle (please see our website at CitySlickerMinis.com), donkeys, and has a mule named Nacho Dinero.
Dr. Epperson and his wife, Ann, have two sons, Logan and Landon.
Dr. Jason Steinle
Veterinarian
Dr. Jason Steinle, owner of Northwest Animal Hospital, has been with the practice since 1996. An Oklahoma native, Dr. Steinle previously practiced medicine at Honey Creek Veterinary Clinic in Southwest City, Missouri, from 1995 to 1996.
Dr. Steinle attended Oklahoma State University College of Veterinary Medicine and was awarded his Doctorate of Veterinary Medicine in 1995. A member of the American Veterinary Medical Association and the Texas Veterinary Medical Association, Dr. Steinle's professional interests include internal medicine and oncology.
Dr. Steinle and his wife, Lori, have two children, Abigail and Josh. The family also includes two dogs, Wyatt – a chocolate Lab, and Marci- a Springer Spaniel, Marshall the cat, as well as Pokey, a Russian tortoise. In his spare time, Dr. Steinle enjoys fishing, camping, running and reading.
Dr. Lindsey Shipp
Veterinarian
Dr. Lindsey Shipp joined the Northwest Animal Hospital team full time in January 2021. She is excited to return home to Colleyville, where she was born and raised. Dr. Shipp graduated with honors from the Texas A&M College of Veterinary Medicine in 2014.
Professionally, Dr. Shipp is passionate about internal medicine, dentistry, ultrasound, emergency medicine, and practicing fear-free techniques. More than anything, she enjoys witnessing the joy pets bring to our lives and being a small part of that journey.
Dr. Shipp shares her life with her husband Jordan, and daughter Alex. She is an avid Australian Shepherd lover and has two Aussies, Maverich and Pepper. However, it is a not so well kept secret that her cat, Katniss, is the favorite of the house. Apart from spending time with her family Dr. Shipp enjoys reading, knitting, and fancy dinners with friends.
Dr. Anthony Hall
Veterinarian
Dr. Anthony Hall joined the Northwest Animal Hospital team full time in January 2022. Originally from Los Angeles, California, he moved to the island of St. Kitts in the Caribbean to attend Ross University School of Veterinary Medicine for his pre-clinical studies, then finished his clinical year at Virginia Tech, graduating in 2013.
Dr. Hall is a proponent of preventative medicine to ensure the best health of his patients and believes preventing a disease is always better than having to treat the disease. Along with preventative care, Dr. Hall enjoys soft tissue surgery and internal medicine.
In his free time, Dr. Hall enjoys spoiling his boxer-mix, Calypso, traveling internationally, reading on a variety of topics, weightlifting, exploring nature, and, his most recent venture, working on his secular ministry work for the community.
Dr. Isabella Steiner
Veterinarian
Dr. Steiner is originally from Northeast Ohio where she attended Ashland University receiving her Bachelor's of Science in Biology in 2017.
She went on to earn her DVM from Oklahoma State University College of Medicine in May of this 2022.
Some of her professional interests include soft tissue surgery, feline medicine, dermatology and practicing fear free/low stress medicine.
In her free time, she enjoys true crime podcasts and documentaries, cooking, hiking with her friends and spoiling her 2 cats, Freya and Elijah.
Amy Farrell
Practice Manager
Amy Farrell began her career at Northwest Animal Hospital in April 2004, as a member of our kennel staff, but has since joined our veterinary technician staff. In addition to her many years of experience, she has a Bachelor of Arts in Sociology from the University of North Texas.
Amy says that our staff and clients have come to be a second family to her and she enjoys her work helping our doctors with exams and various procedures. At home, she has a domestic shorthair cat named Zierlich, a three-legged Blue Russian named Ruger, and a black lab named Inara. Her interests, she says, include sleeping and sewing…but mostly sleeping
Reagan Schwestka
Customer Service Representative
Reagan has been coming to Northwest Animal Hospital for several years with her family pets while growing up and recently joined our front desk team in 2021. She said she loves helping people especially with their furry friends and seeing all the cute pets that come here.
She has her own young dogs named Waffles and Piper that are both crazy and loveable. She loves to take them on car rides and go on adventures with her two fur-babies tagging along.
Sara McGehee
Veterinary Technician
Sara McGehee joined our veterinary technician staff in August of 2007 and has more than 20 years of experience in the veterinary field. She enjoys working at Northwest because of the extraordinary team and excellent care.
She has a rescue dog named Daisy. In her spare time, Sara enjoys bicycling, swimming, hiking, tennis, and spending time with her husband, Hoss, and daughter, Taylor.
Brianna Johnston
Veterinary Technician
Brianna has been an employee with Northwest Animal Hospital since 2013. She received her CVA through the University of Texas at Arlington.
In her spare time, she enjoys horseback riding, visiting her friends ranch, and spoiling her Lab mix Duke. She also has two fat cats: Ripley and Newt. She loves to travel, her favorite destinations being Michigan and Boston, where her family and friends reside.
Kat Russell
Veterinary Technician
Kat is a native of Washington State and has been practicing in the veterinary field since 2007. She moved to Texas in 2013 and has been apart of the Northwest staff since 2016. She attended Bellevue college for Anthropology and art history.
She has five cats Pitch Black, Gavin, Blake, Tigger Lilly, and Alex. She also likes to travel, hanging out with friends, and visiting family any time she gets. She is passionate about and pursuing her certification in Fear Free cat handling.
Andrew Cain
Veterinary Technician
Andrew has been part of the Northwest Animal Hospital team since 2017. He is currently going to school preparing to get into veterinary school. He is always eager to learn and grow!
In his spare time, Andrew enjoys hunting, fishing, and traveling as often as possible. He also enjoys spending time with his four dogs.
Victoria Santiel
Veterinary Technician
Victoria joined us in 2020 as a kennel technician and advanced her way to being an invaluable member of our technician team.
She says she loves being able to work with so many people that help her learn and grow as a technician and the best part: cuddles and kisses from animals all day long!
When she is not at work, Victoria has a crazy husky mix at home named Dior who loves to run around and play endlessly with her. Victoria also likes to work out, dance, paint, and try new foods and restaurants in the area.
Bruce Farrell
Kennel Manager
A Phoenix, AZ native, kennel manager Bruce Farrell joined the Northwest staff in 2000. Bruce loves working with the pets and clients that come into the hospital, as well as working with the caring staff and veterinarians.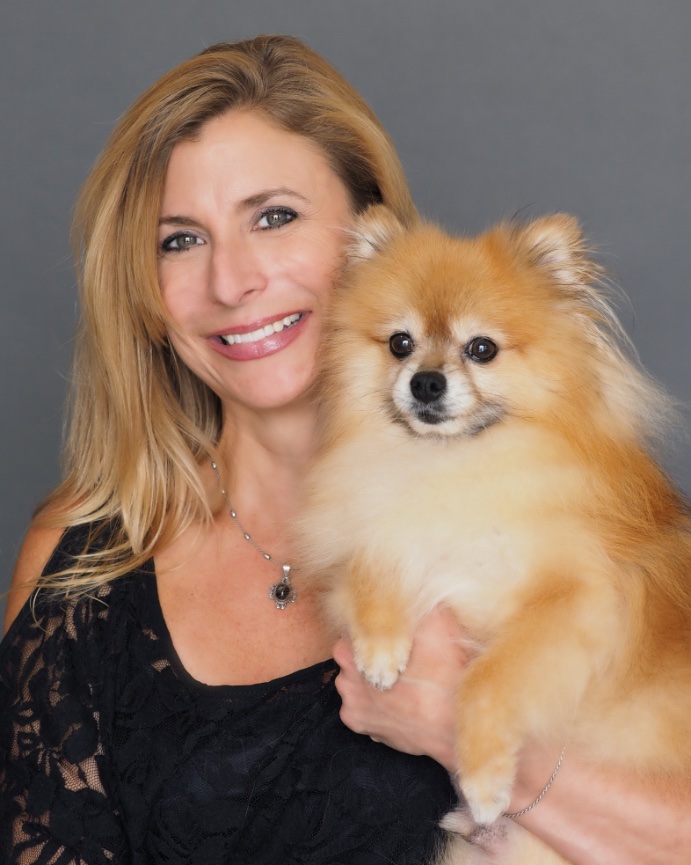 Ellie Kiesewetter
Kennel Staff
Ellie Kiesewetter joined our kennel staff in June of 2007 and says that her primary job responsibility is working hands-on with the animals to provide them with the best possible care during their stay with us.
"I enjoy coming to work every day because I enjoy the people I work with," she adds. "We all work well together and have fun doing it."
She has a Pomeranian named Repo. Ellie's interests include spending as much time with her daughter Zoe as possible, kayaking, and paddle-boarding.
Weston Williams
Groomer
Weston has been grooming cats and dogs all over DFW and Austin for 13 years. His favorite breeds to groom are Westies and terrier mixes.
At home, Weston has a 4-year-old terrier mix. In his spare time, he enjoys traveling, drawing, and playing guitar.
We're proud to serve Grapevine, TX and the surrounding communities.
As a community-focused veterinarian in Grapevine, TX, we offer a unique experience of full-service veterinary medicine at our hospital. We treat each and every four-legged family member as though they were our own.
Have a question?
Complete the form below and our team will be in touch with you shortly. If you need immediate assistance during business hours, please call us directly at 817-488-7533.

Request an Appointment Online!
Request your next appointment with us online in minutes.
We look forward to seeing you soon!
Hours
Mon - Fri: 7:30 AM - 6:00 PM
Sat: 8:00 AM - 12:00 PM
Sun: Closed