We will be OPEN on a limited basis starting October 5th, 2020. Click here for more information.
Dear NW Animal Hospital clients,
We appreciate your support and patience these past few months as we adapted and transitioned to curbside service.  This pandemic has shown us how amazing our clients are, and we are grateful we have been able to continue care of your pets. 
Due to the ever-changing nature of Covid we continue to assess the options for servicing our clients each month.  Based on discussions we have had with our staff, and the current Covid recommendations, we have decided to OPEN on a limited basis. 
We will be allowing clients to enter the building with their pets for scheduled appointments starting Monday, October 5th.  To keep things efficient and cut down on lobby traffic, we are enforcing the following:
We are asking that a single pet owner arrive for each appointment. *Exceptions will be made for pet euthanasia's.  If multiple people are required to attend an appointment, we will provide curbside service for your pet.
To facilitate social distancing, we encourage you to remain in your vehicle and call 817-488-7533 upon arrival for your SCHEDULED APPOINTMENT. We will have a team member out to escort you and your pet indoors after verification you are here.  Please have your parking spot number ready when you call.
MASKS required to enter the building. Please wear them appropriately over your mouth and nose while in Northwest Animal Hospital.  
We ask that NO clients enter the building if:

They have been sick.
They have been around a sick individual in the past 14 days.
They are immune compromised.
***We will be HAPPY to provide curbside service to keep everyone safe. 
We are still offering FULL CURBSIDE SERVICE for any customer that prefers it. Please give us a call when you arrive for check in at 817-488-7533, and we will get a team member out to help your pet into the building.  You will be contacted by a Doctor via phone or FaceTime.
We continue to encourage DROP OFF appointments to make social distancing in the building more effective.
All GROOMING and BOARDING drop off pets will remain curbside. Please remain in your vehicle and call us at 817-488-7533 upon arrival.  We will send a team member out to bring your pet indoors.
All PRESCRIPTION and FOOD pickups will be handled electronically. Please call or email to order your item.  We will then contact you once your request has been filled for you to pick up your item.  Stay in your vehicle and CALL upon arrival to our hospital.  Your medication or food will be brought to you outside. 
 To help decrease phone wait times we ask:
That you utilize our online pharmacy at nwahvetgrapevine.com for your prescription requests.
That you give us 48 hours to fill any requested medications or prescription diets.
That you visit our website for appointment requests and to fill out online new client documents. nwahvetgrapevine.com
That you download the PetDesk app. We encourage you to use it for:

Appointment requests
Surgery updates
Hospitalized pet updates
Pictures and questions for the Doctors
Questions about recently seen patients for the technicians
For the protection of our patients, clients, and employees we continue to take additional steps to provide a safe and clean hospital environment. 
We are minimizing all person-to-person contact and encouraging social distancing.
We have increased the frequency of cleaning and disinfecting of our hospital.
We encourage you to schedule your pet as a drop off if anyone in your household has been sick in the past 14 days, or you have traveled to a high-risk area.
As always, exam rooms are disinfected between patients with a healthcare grade disinfectant.
For more information and health guidance regarding COVID-19, please visit the CDC or WHO websites.  For additional questions, contact us at info@nwahvetgrapevine.com or 817-488-7533.
Thank you again for your cooperation.  We look forward to seeing you and your pet soon.
The team at Northwest Animal Hospital
Our Mask Mandate - click to view
We understand as of March 10th Governor Abbott lifted the mask mandate.
We are as hopeful as you to return to more "normal" working conditions.
For now, we have made the decision to continue to require masks within the building in order to protect our more vulnerable clients, staff, and family members. We beg you to respect our decision and continue to let us serve you and take care of your pet's medical needs.
We will continue to require masks while in the office. There are no exceptions. Please think about others as you wear your mask.
We will continue social distancing and limiting the seating in our waiting room.
If you would prefer to not wear a mask, we still have the option to treat your pet curbside. Just call the office from the parking lot, and we'll be happy to help.
Governor Abbott left decisions about masks and social distancing up to individual businesses, and we assure you we have no love of being put in the position of being enforcers. That being said, please continue to wear a mask in the office for the safety of those among us who are most vulnerable."
Compassionate Veterinary Care in Grapevine, TX.
At Northwest Animal Hospital, we bring state of the art healthcare together with preventative medicine in mind. Our goal is to help you care for your pet and prevent illness. From wellness exams and parasite prevention to surgery and sickness, the Northwest Animal Hospital Team will be here for you and your furry friend throughout every stage of their life.
Each patient who walks through our doors becomes part of our family. We understand the special bond you have with your four-legged family members and strive to provide the best care possible.
Our Mission
At Northwest Animal Hospital, our mission is to provide pets with the finest veterinary care and to treat their owners with kindness and consideration.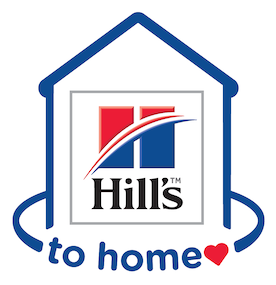 Don't want to leave the house for your pet's food? Now you don't have to.
Want your Hill's pet food delivered right to your door? Get 30% off your first autoship order and free shipping with Hill's to Home.
Give us a call today or click the button below and we will get you set up for hassle free delivery!
Shopping for your pet, simplified.
Get the pet supplies you need from our online store. Use the following codes to receive discounts when you shop:
HELLO20 = $5 off any 1st order
WELCOME20 = $10 off any 1st order of $75 or more
REFILL19 = $5 off with Autoship
WELCOMECP = $5 off compounded medication
We're here to make your life easier!
Use our quick links below to find exactly what you're looking for on our website.
Appointments
Request your next appointment with us online in just a few minutes!
We love our clients and patients!
Thank you for your kind words! We look forward to exceeding your expectations during every single visit.
We have been a client for 34 years and that speaks for itself. The doctors are Knowledgible and sincerely caring. The staff is always very helpful and dependable. All of our cats and dogs have received excellent care over the years, we are grateful for their skills. If you are searching for a Veterinarian look no further than Northwest Animal Hospital in Grapevine!
Always a friendly experience here. Love Dr Crocker and her love for my cadre of pups. Been going there through the best and worst times. I never have to wait. Everyone remembers me and my fur monsters and that goes a long way.
We're proud to serve Grapevine, TX and the surrounding communities.
As a community-focused veterinarian in Grapevine, TX, we offer a unique experience of full-service veterinary medicine at our hospital. We treat each and every four-legged family member as though they were our own.
Have a question?
Complete the form below and our team will be in touch with you shortly. If you need immediate assistance during business hours, please call us directly at 817-488-7533.

Request an Appointment Online!
Request your next appointment with us online in minutes.
We look forward to seeing you soon!
Hours
Mon - Fri: 7:30 AM - 6:00 PM
Sat: 8:00 AM - 12:00 PM
Sun: Closed