Compassionate Veterinary Care in Grapevine, TX.
At Northwest Animal Hospital, we bring state of the art healthcare together with preventative medicine in mind. Our goal is to help you care for your pet and prevent illness. From wellness exams and parasite prevention to surgery and sickness, the Northwest Animal Hospital Team will be here for you and your furry friend throughout every stage of their life.
Each patient who walks through our doors becomes part of our family. We understand the special bond you have with your four-legged family members and strive to provide the best care possible.
Our Mission
At Northwest Animal Hospital, our mission is to provide pets with the finest veterinary care and to treat their owners with kindness and consideration.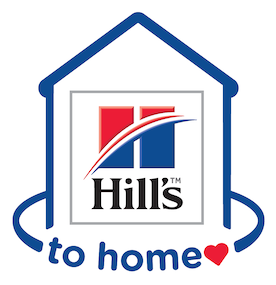 Don't want to leave the house for your pet's food? Now you don't have to.
Want your Hill's pet food delivered right to your door? Get 30% off your first autoship order and free shipping with Hill's to Home.
Give us a call today or click the button below and we will get you set up for hassle free delivery!
Shopping for your pet, simplified.
Get the pet supplies you need from our online store. Use the following codes to receive discounts when you shop:
HELLO20 = $5 off any 1st order
WELCOME20 = $10 off any 1st order of $75 or more
REFILL19 = $5 off with Autoship
WELCOMECP = $5 off compounded medication
We're here to make your life easier!
Use our quick links below to find exactly what you're looking for on our website.
Appointments
Request your next appointment with us online in just a few minutes!
We love our clients and patients!
Thank you for your kind words! We look forward to exceeding your expectations during every single visit.
We have been a client for 34 years and that speaks for itself. The doctors are Knowledgible and sincerely caring. The staff is always very helpful and dependable. All of our cats and dogs have received excellent care over the years, we are grateful for their skills. If you are searching for a Veterinarian look no further than Northwest Animal Hospital in Grapevine!
Always a friendly experience here. Love Dr Crocker and her love for my cadre of pups. Been going there through the best and worst times. I never have to wait. Everyone remembers me and my fur monsters and that goes a long way.
We're proud to serve Grapevine, TX and the surrounding communities.
As a community-focused veterinarian in Grapevine, TX, we offer a unique experience of full-service veterinary medicine at our hospital. We treat each and every four-legged family member as though they were our own.
Have a question?
Complete the form below and our team will be in touch with you shortly. If you need immediate assistance during business hours, please call us directly at 817-488-7533.

Request an Appointment Online!
Request your next appointment with us online in minutes.
We look forward to seeing you soon!
Hours
Mon - Fri: 7:30 AM - 6:00 PM
Sat: 8:00 AM - 12:00 PM
Sun: Closed